Start a Pet Waste Removal Service for Extra Income
Here's an idea, how about starting a pet waste removal service? Sure it's not the most appealing business idea around, but it works! This idea can earn you a good extra income because of the fact that the initial investment is so low and the profit margin is so high!
How many people do you know that like to clean up after their pets? Not many, in fact most people hate doing it. Now I know your probably thinking "I hate it too" but what if you where getting paid say $25/hr to do it? Would you do it?

Initial Investment
The initial investment to start a pet waste removal service is low. Here is what you will need to get started :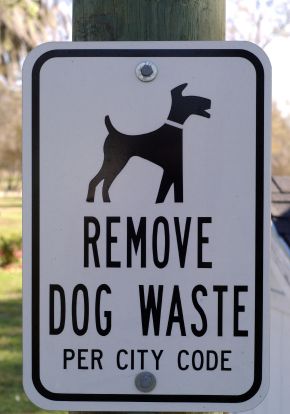 - An ad in your local newspaper. Make it short and to the point.($15-$20)
- A good size wet vacuum.($80-$100 or less if you buy a good used vacuum.)
- A 50-100 foot extension cord.($30-$50)
Once you have bought these items, you will be ready to do business. All you need now is a service schedule and of coarse some business.
Getting Business
Receiving a steady flow of business is always a bit of a challenge but it's not to difficult if you go about it the right way. Here are some surefire ways to get a good list of clientele:
- Advertise on craiglist.org
- Advertise in your local newspaper
- Pin up fliers or business cards in local pet stores (preferably mom and pop stores).
These methods of advertising will bring you more than enough business, especially the "local pet store" method. Be sure to come up with a set service schedule before you start advertising.

Schedule
A set service schedule is probably the best way to conduct business. An example would be to offer a Saturday or Sunday schedule or a Wednesday or Saturday schedule. Keep it standard across the board for all of your customers and it will make your life a lot easier.
Fees
A good way to set up your service is to offer a bi-weekly service and a monthly fee to go with it. A good going rate for this kind of service is about $50/month. Most people will be satisfied with this price . It works out good because they are getting all of their dirty work done for them and you are making around $25 for an hour or less of work!
Tip: Always bring some dog treats to offer to your dog loving customers when doing a job. This will put a smile on their face and they will most likely call for your service again in the future.
Return from Pet Waste Removal Service to Start Up Business Ideas
Return from Pet Waste Removal Service to Good Extra Income Ideas Home